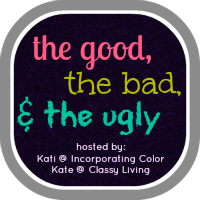 Sunday Snippits! Bringing you the good, the bad, & the ugly from my world view. With a few other Snippits of life.
GOOD:
This last week started with the second to last day of the
ELCA Youth Ministry Network Extravaganza
! This event is for ALL leaders working in children, youth, young adult, & family ministry throughout the ELCA & our partners in faith. I say this because you do not need to have any special degree or special title to be part of the network. You simply need to have a heart for serving the kingdom of God for the sake of children, youth, young adults, &/or families. This means your volunteers, parents, pastors, & youth leaders on all levels can join the network & attend the Extravaganza next year in Detroit, MI for renewal, education, & connection surrounding 1/3 ministries! Upon returning to Chebooboo the good is that the days are getting longer & there is hope that with the slightly warmer temps that Spring is on its way despite what that groundhog saw.
BAD:
Not having much interest in football & knowing the Superbowl was boring. Leaving your interior car light on for a couple of days in a parking garage 12 hours from home & having little to no knowledge about cars is bad. I couldn't stay awake during the opening ceremony for the Olympics. Anybody else have this problem of wanting to eat & eat & then entering food coma?
UGLY:
People's response to Superbowl commercials & how AMERican we are. People's attacks on Russia & having a bad outlook for having the Olympics there prior to the Olympics even starting. Can we please live into each other's strengths & not worry about the things we cannot correct?
WORD:
That read the Bible in a year plan I mentioned I restarted, I'm struggling. While having the Bible on all our techy devices is great, I still do better with opening up the book & reading as I was taught. Plus, I clearly work better with others or I'd not be struggling so much. So today my focus is on finishing
Bittersweet
& reading my daily devo from one of the many sources I have around here.
coming up:
Another week of Zumba & phoning for YE & Valentine's Day & of course lots of Olympic games watching.