Happy Mother's Day!
The last week has been no less busy than any other. Life in the fast lane is my style, I just choose to fill it differently depending on where I am each day. After finishing my last class of graduate school last week I was able to sleep in a little extra & catch up on lost beauty rest. That brings us to Sunday Snippits with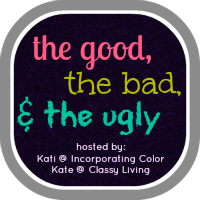 GOOD:
Last week was a release of energy after the busyness of finishing my final semester at
Luther Seminary
. Monday I enjoyed baking cookies for my final class on Tuesday morning. I'm not much of a baker, but chocolate chip cookies are a sinch & I especially enjoyed the
gluten free cookies (1 cup overnight oats, 2 ripe bananas, & whatever add-ins - I chose chocolate chips - you want, bake at 350 degrees Fahrenheit for 15min & voila!)
Wednesday started the end of the year festivities with an outting to
the Wild Roast Cafe
with my
Grouplife
friends from
Jacob's Well Minneapolis
.
Thursday was the annual
Blessings Banquet
where we honor, thank, & meet our donors. Then we went to
Mannings Cafe
(aka the
Seminary pub
of many decades) to celebrate a friend's birthday. Friday we enjoyed a cheese & wine party with friends, Saturday we served at
Feed My Starving Children
with other graduating classmates & their significant others. Then we ended the week with food & games at
Dave & Buster's
with more classmates.
BAD: Wednesday was supposed to be the annual staff & faculty vs. students & their families baseball game. The darn weather didn't cooperate though & it was canceled. It didn't start raining heavily till 7pm, but the weather is so unpredictable.
UGLY: I'm really stretching to say that anything from last week was ugly. I'm sure there were things in the news, but nothing that directly affected me. The Lord has blessed me abundantly. G'byes have started & that is never fun, so we'll say that is ugly. I'm in denial that I have seen snow coming from the sky in the last week.
Coming up:
Today we celebrated Mother's Day at
the St. Paul Grill
with Dad & Mom N & naturally we talked about all the excitement happening this last week & in the weeks to come. Due to such excitement, I may not be blogging for Friday Foto Fun, Sunday Snippits, or Tuesday Tea Time starting at the end of this week. This week we have more celebrations & family coming in for graduation weekend next week. ONE WEEK from today we will officially be graduated with our
Master of Divinity
degrees! Then off to synod assembly to network.