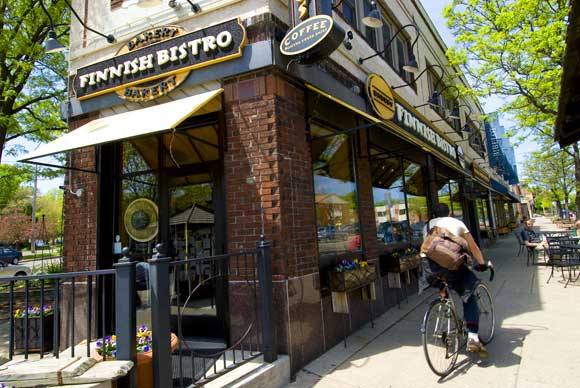 As we transition with life there are places that I realize I haven't gone to regularly while I've lived here, but I will miss once we're gone.
The Finnish Bistro
is one of these places. Tonight we were blessed to be able to spend time with a potential student & his family & have dinner at the Finnish Bistro. There's always good food, good baked goods, & it's attached to a
Dunn Bro's Coffee
- or the Dunn Bro's is attached to the bistro. Dunn Bro's isn't my favorite coffee shop as a non-coffee drinker, but from our good friend PMc, we hear that they have the best coffee around.
When I was in college the place I always visited (often with AJO, MB, or JMDT) was
Cup O Joe
.
Where's your missing bistro or coffee shop?
Wondering what my next place will be...